About Rebecca Matter – Your Ally for Making More Money with Good Copy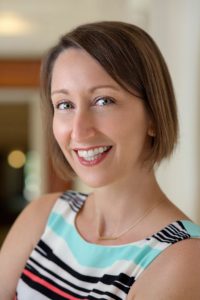 My name is Rebecca Matter and there's one thing you should know about me …
I whole-heartedly believe "copy is king!"
As a writer, good copy has the power to make you a lot of money …
The ability to craft good, compelling copy – or persuade people with words – is a powerful skill that will pay you for life. I'll show you how to build your business, find clients, and make more money as a writer. Here are a few posts to get you started:
Here's a little more about me:
As President of American Writers & Artists Inc. (AWAI) – the world's leading publisher of direct-response copywriting, design and web writing programs – I have first-hand experience with good copy.
As a marketer, with over a decade of experience, I have personally directed countless successful million-dollar campaigns, both online and off …
I've spoken and written on topics ranging from getting and working with clients to successful web marketing strategies …
And, I recognize the tremendous opportunities available to people who know how to write and market effectively with good copy.
That's why I've dedicated myself – and this website – to helping you make more money.
If you're a writer or aspiring to be a writer, I promise you one thing:
I'll show you how to make more money with good copy!
Click here to get started now.
If you can't find what you're looking for – or to inquire about my availability for new opportunities – fill out the form below to contact me:
You can also connect with me on these social networks: